RJ PRO Tech Group, Inc
About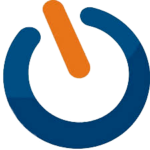 Welcome to RJ PRO Tech Group, Inc
IT Experts Servicing Jackson, Valley Springs and the surrounding areas
Small Business IT Solutions & Computer Support


Expert Computer Services & Support throughout the gold country
RJ PRO Tech Group, Inc has been providing professional IT Support for businesses in and around the Gold Country since 2011. We strive to give our clients Enterprise-level services and solutions at prices that work for small businesses. Time and experience has helped us develop best practices and workflow procedures around a proactive philosophy designed to keep your focus on your business, not your technology.
Our team of experts can become your outsourced IT department; responding to issues quickly, often before you even know about them. Covering everything from your servers and network infrastructure, to your computers, workstations and mobile devices, we provide end-to-end solutions for all of your technology needs.
When companies utilize RJ PRO's proactive Managed Network Services & Monitoring, it allows them to be relieved from the daily concerns of technology and focus on their business's core competencies.
RJ PRO Tech Group Managed Services and IT Solutions that we Offer
Some services we offer to businesses in Jackson, Valley Springs and the surrounding area include:
Cybersecurity – Small and midsize businesses are more vulnerable than ever when it comes to cyber-attacks. We start by assessing a clients' vulnerability and ensuring industry and governmental compliance. Options for data security include device encryption, backup, data loss prevention, and data classification. With security intelligence, RJ PRO provides Security Information & Event Management, threat intelligence and predictive analysis. They have intrusion detection and prevention, URL filtering and sandboxing for network and perimeter security. For endpoint security, RJ PRO offers advanced malware protection, ransomware protection, and patch management.
Network Support – Preventing slowdowns and downtime is essential if your business relies on its network to remain operational. Through our IT support services, we are able to help businesses boost the reliability of their networks by providing around-the-clock network monitoring, speed and connectivity diagnostics, disaster recovery, antivirus and malware protection, preventive network maintenance, and more. Whatever the IT requirements of your business might be, we can create a customized network support solution to meet your needs.
Managed IT Services – Managed IT services represent the future of third-party IT solutions. Rather than relying on a "break-fix" model that only solves problems as they happen, our managed services model allows us to monitor your network and prevent problems from ever developing, ensuring that you always stay updated with the latest software and are always protected against any issues that could cause staff downtime
Not sure where to begin, or even if RJ PRO is a good fit for your organization? Contact us to learn more about how we can help move your business forward.
"Downtime is not an option, who's watching over your network"
Images